Eos and the 2023 Parliament of World Religions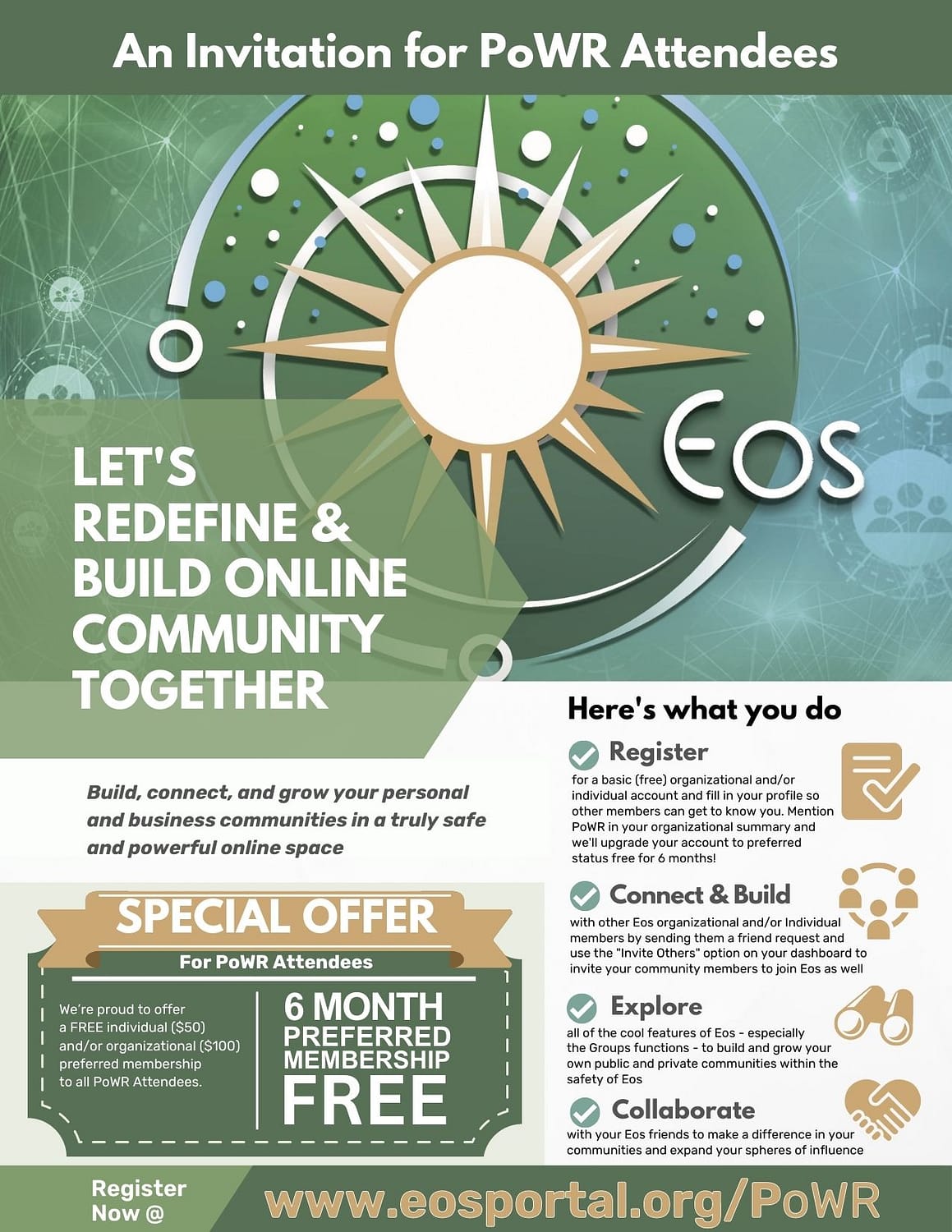 The Parliament of World Religions cultivates harmony among the world's spiritual traditions and fosters their engagement with guiding institutions in order to achieve a more peaceful, just, and sustainable world. Its origins are rooted in the 1893 World's Columbian Exposition in Chicago, where the historic first convening of the World Parliament of Religions created a global platform for engagement of religions of the east and west. Check it out at parliamentofreligions.org, it's kinda a big deal.
We're here all week showing global spiritual and religious organizations how they can build and serve their online communities in Eos – a very exciting moment for us! At very least we're here taking part in this amazing event, and if things go well we'll get solid feedback on how people perceive Eos and maybe even pick up some new users. Thank you, Parliament of World Religions!