Calling all change agents. Looking for a way to pay it forward? Join our Ambassador program!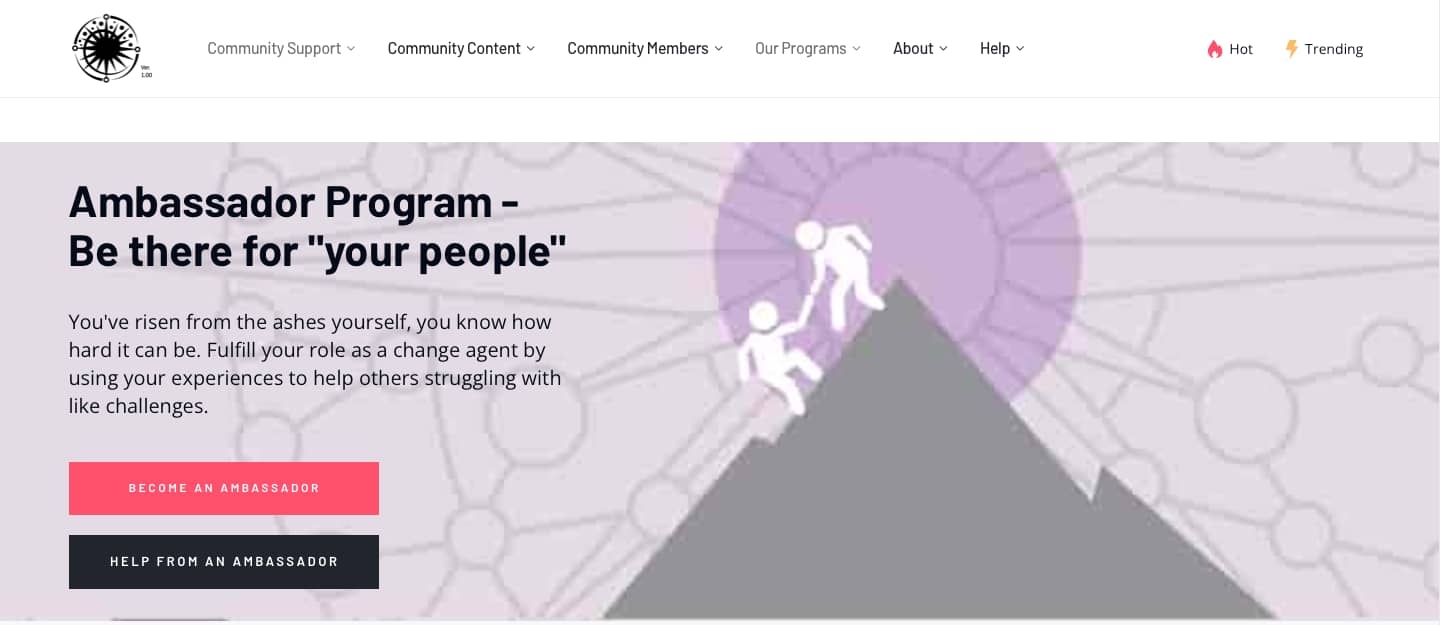 We all need a little help once in a while, and major life transitions can be one of those times.
What if … there was someplace safe to turn when faced with something big like a divorce, a critical health diagnosis, recovering from an addiction, or rebuilding your life after escaping an abusive relationship?
What if … there was someone there that really understood you and the challenges you're facing because they personally had been there themselves and had already risen from the ashes?
What if … that person had chosen to pay it forward by volunteering to help someone like you find the hope, inspiration, resources, and community that you need to navigate the uncertain path ahead of you?
If you're one of those people and you want the opportunity to play that role in your community, then the TILC Life Transition Ambassador Program may be for you! We're calling in the Ambassadors and we hope to hear from you. Check out the program at eosportal.org/ambassadors/ and use the form there to let us know you're interested!